Massage Therapist
Sharon is a graduate of Everest College where she received a diploma for Massage Therapy. Sharon accumulated her expertise...
View bio
Chiropodist
Lester Bendix graduated from the Chiropody program at the Michener Insitute in 2014. Prior to the chiropody program...
View bio
Naturopathic Doctor
Melissa graduated from the Canadian College of Naturopathic Medicine as a Naturopathic Doctor in 2014...
View bio
Chiropractor
Dr. Singh obtained his Doctor of Chiropractic degree from the Canadian Memorial Chiropractic College...
View bio
Massage Therapist
Krista is a registered massage therapist as well as a personal training specialist in good standing with both the College of Massage Therapists...
View bio
What Patients Are Saying
Mani and his team are fantastic - they've helped me work through some health issues in the last year and each contributed their expertise in an unbiased, caring manner. They are all open-minded to discussion and truly listen to your needs. I couldn't be happier with my progress and look forward to my visits each time. Thank you and keep up the great work!
Cheryl H
Dr. Singh is one of the best chiropractors I have ever gone to!!! I initially visited the Health Club Wellness Centre for my back and after only a few visits my back has been better than ever! Dr.Singh is very knowledgeable and helpful and the clinic has a very approachable and friendly atmosphere. Would definitely recommend!!!
Navu K
I used the service offered by the "Health Club Wellness Clinic" by Dr. Many Singh many times. Actually I am getting a treatment for my elbow now. His flexibility in scheduling, administering the treatment and his warm personality is excellent. I would recommend his service without hesitation.
Mihaly S
Dr. Mani is phenomenal!!! the true test for me was when I brought my girls to him for treatment and within a short while they were doing significantly better and have remained better with his help. Because of this I've sent a number of my friends to him because he's just that GREAT!!! 5 star Doctor
Solange S
The health club wellness clinic is an amazing place to be , Being greeted with a warm welcome walking right through the front door .after going there a few times being treated for my injuries I healed quicker than ever before . Dr. Mani is a wonderful doctor who takes time on his patients. In all The Health Club Wellness Clinic is a phenomenal place.
Sydonie M
From my initial visit to this Clinic, I was greeted with an instant feeling of comfort and warmth, a feeling of ease. Dr. Singh along with his professional and friendly team takes the time to listen and assess your condition, designing the right treatment/s that will help you in your recovery. They have helped me so much physically and mentally, I find it hard to call this place a Clinic, but rather a Home where some really great people look after me, people that I have now come to call my friends
Doron A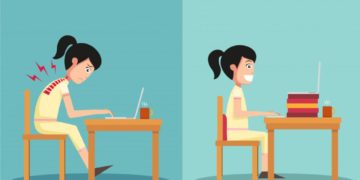 June 9, 2017
According to Occupational Health and Safety (OH&S), Sitting is one of the worst occupational hazards known today....
Read Post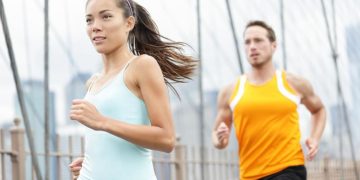 March 5, 2017
The ice is clearing from the sidewalks, the sun is shining and we no longer see our breath when we breathe – that...
Read Post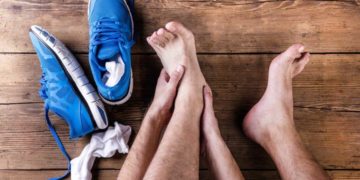 February 16, 2017
As all athletes know – weekend warriors or pros – injuries such as sprains and strains happen. At times these are...
Read Post